This community portal has been slowly growing as the DevRel team has slowly created and customized this portal over the last 6 months. In preparation for Hacktoberfest, we have finished a major upgrade to our developer community portal that brings more interaction, engagement, and empowerment to our members. These enhancements have been carefully designed with your needs in mind, to foster stronger connections and make your experience even more rewarding.
Several of these features are in preparation for Hacktoberfest 2023! If you haven't already, sign up today!
We've shamelessly stolen some of the best ideas and features from top content platforms and portals out there. This initial roll out is deceptively simple, but weaves together a series of big improvements behind the scenes, and puts those tools right at your fingertips. You have probably already noticed the icons in the header of the content, but lets break it down. 
Here are some of the latest additions:
1) Comments - Let Your Voice Be Heard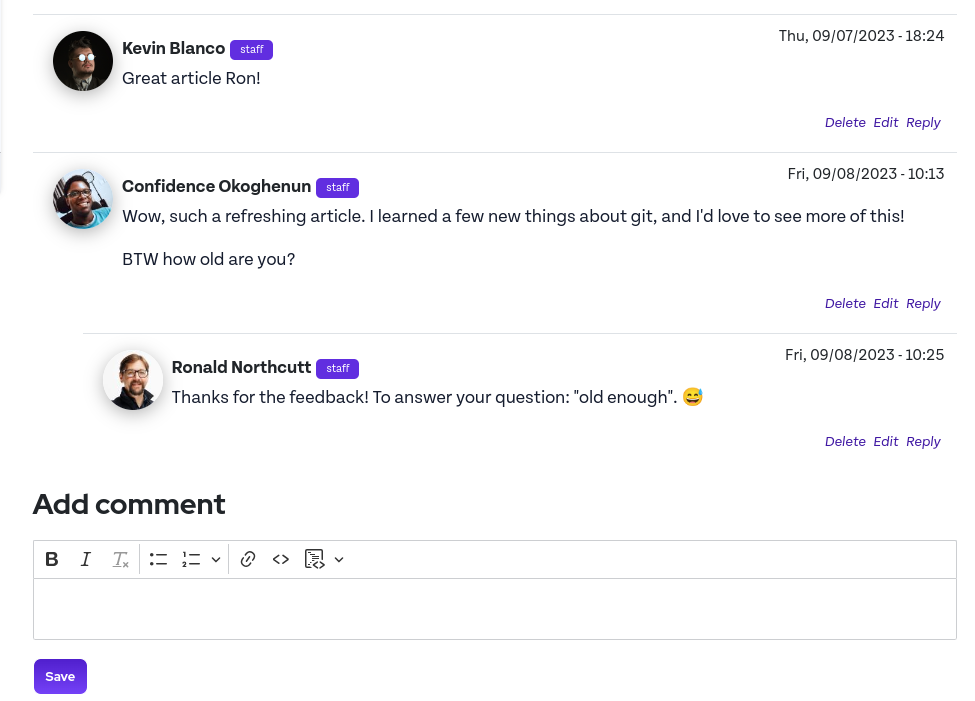 Starting today, all logged-in users have the power to add comments to any content on our portal. Whether you want to share your thoughts, provide feedback, or engage in meaningful discussions, comments are your platform to do so. We believe in the strength of your collective insights, and this feature empowers you to contribute and shape the conversations within our community.
Start using this feature now! Comment on this announcement with your feedback and ideas. What would you like to see? How can we make it even better?
2) Liking - Show Your Appreciation

Expressing your appreciation for valuable content just got easier! You can now "like" content by simply clicking the heart icon, signifying your approval and gratitude. This helps highlight the kind of content you want to see more of, and gives authors more feedback. Coming soon, we will be expanding the ability for you to share your own content and get your own likes. Stay tuned.
3) Bookmarks - Your Personal Library of Knowledge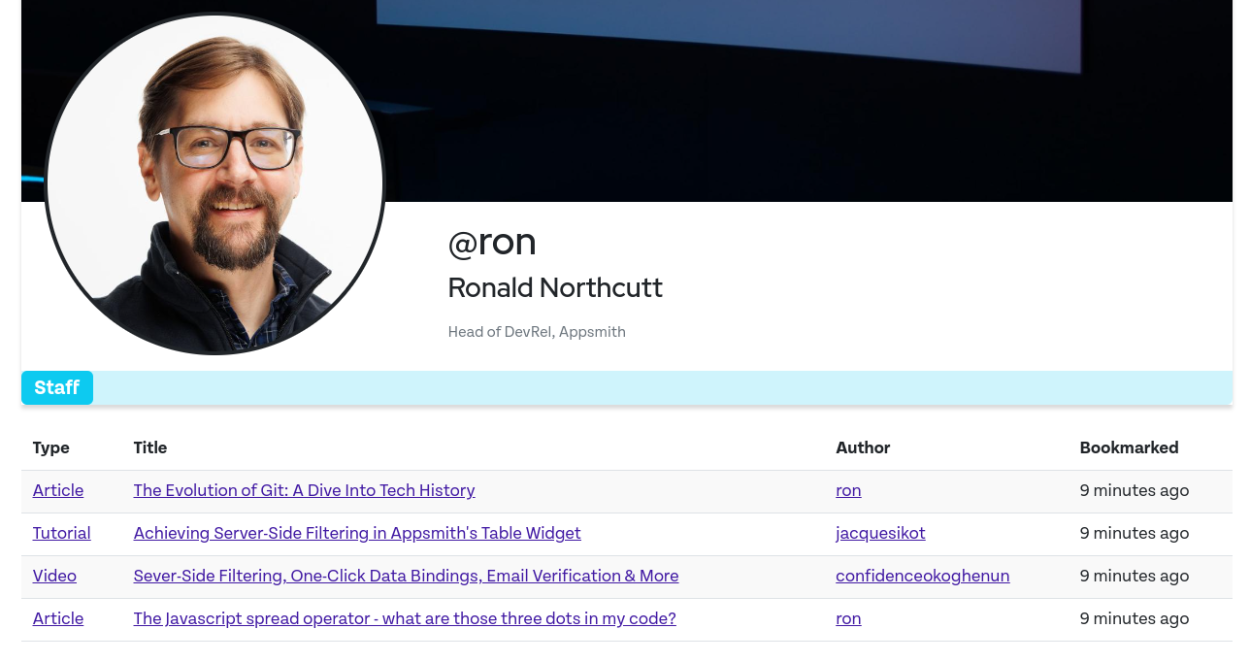 Ever stumbled upon a gem of information that you want to revisit later? With our new bookmark feature, each user can save and bookmark content that resonates with them. Create your own curated list of resources, tutorials, or inspirational articles. Your bookmarks will serve as your personal library, allowing you to easily refer back to the content that matters most to you. 
 
4) Community Templates - Powering a Shared Library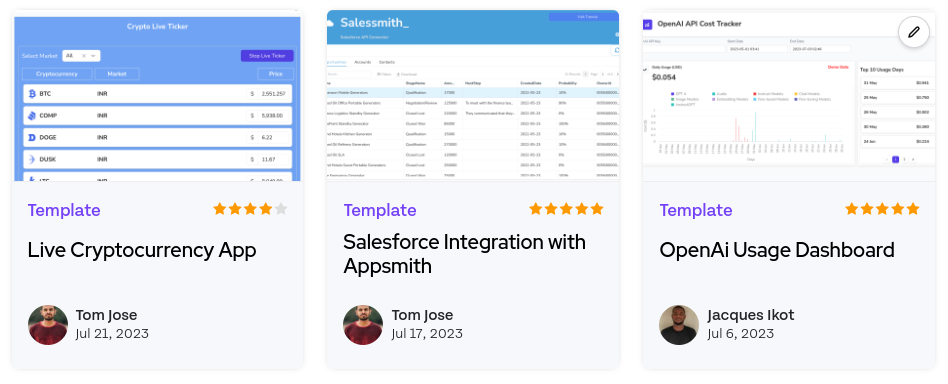 All logged in members can also create and add their own community templates. A template is any app on the public cloud that is forkable. By sharing our work, we can help each other move faster and build better apps. We've also introduced a 5-star rating system for our community templates. Rate the templates you find most helpful and let others benefit from your experiences. Your feedback will help fellow developers discover the best resources quickly. This will also help determine which Hacktoberfest contributions are worthy of prizes.  
5) More to come...
We also implemented a "Read time" estimate on content, and are looking to add emoji reactions to content. 
Next week, we will roll out a points system that rewards your active participation within our community. This system will recognize and record your contributions, and it will unlock additional capabilities as you progress. Imagine being able to create your own content and lead discussions, all because of your active involvement! Gain badges, promote your services, and build your status in the community - all while helping grow and support each other.
But that's not all! Today, the community templates process is manual, but soon we will roll out an upgrade that lets you share community templates directly from the cloud. This will make it even easier to create, share, and discover awesome community resources.
Why These Features Matter: Strengthening Our Community
These new features aren't just about adding functionality; they're about amplifying your voice and making our community stronger. They empower you to:
Share your wisdom and insights through comments. 
Acknowledge and celebrate the content that enriches our community. 
Build your personal knowledge library with bookmarks. 
Earn recognition for your contributions and unlock exciting opportunities in the future. 
The heart of our developer community is YOU, and these enhancements are designed to ensure that every member has a voice and the tools to contribute. Together, we can make this community an even more vibrant hub of knowledge sharing, collaboration, and growth. Thank you for being a part of our remarkable developer community. Your involvement and feedback have brought us to this exciting point, and we can't wait to see how these new features will further empower you.
Stay tuned for more updates, and as always, happy building!