Where Innovation Meets Collaboration! 🚀
Get ready for a month-long extravaganza celebrating our vibrant open-source community. Discover a world of endless possibilities with contests, exciting feature announcements, exclusive swag, and a whole lot more!
Hacktoberfest is the annual month-long celebration of open-source software and collaboration. During October, developers from around the world come together to contribute to our open-source project, improve their coding skills, and foster a sense of community.
Whether you're taking your first steps into the open-source universe or you're a seasoned developer, whether you prefer the elegance of no-code or the depth of full-stack engineering - there's a place for you here. Everyone has the power to contribute and everyone stands a chance to win big!
How to participate? 
Hacktoberfest is all about encouraging and rewarding open-source contributions while supporting the global community and empowering developers! Participating is really simple. 
1. If you don't have an Appsmith account yet, sign up for one at https://www.appsmith.com/ is completely free for the cloud community version.
2. Create an account in the Appsmith Community Portal by clicking on the "Login" button at the top bar, you can log in with your Google Account or GitHub account. 
3. Create your app! Start Hacking by creating your Appsmith app in any of the following categories: UI Building Block, Starter Templates, Full Apps, or Development Tools and show us the best to win prizes! (Read the FAQ to understand more about the categories)
4. Once your app is ready to be submitted, make sure you make it forkable and public by going to the App Settings > Share and Embed. Make sure to copy the Embed URL since you will need it to submit you template
5. Now that your app is ready, login to the Appsmith Community Portal and in the top menu you will see your user photo at the top right corner, click that dropdown and click on "My Content" and then you will see a list of you content, which will be empty at the beginning, use the "Create Content" button to create a new Template, or, even easier, just click here to take you to the submit template form.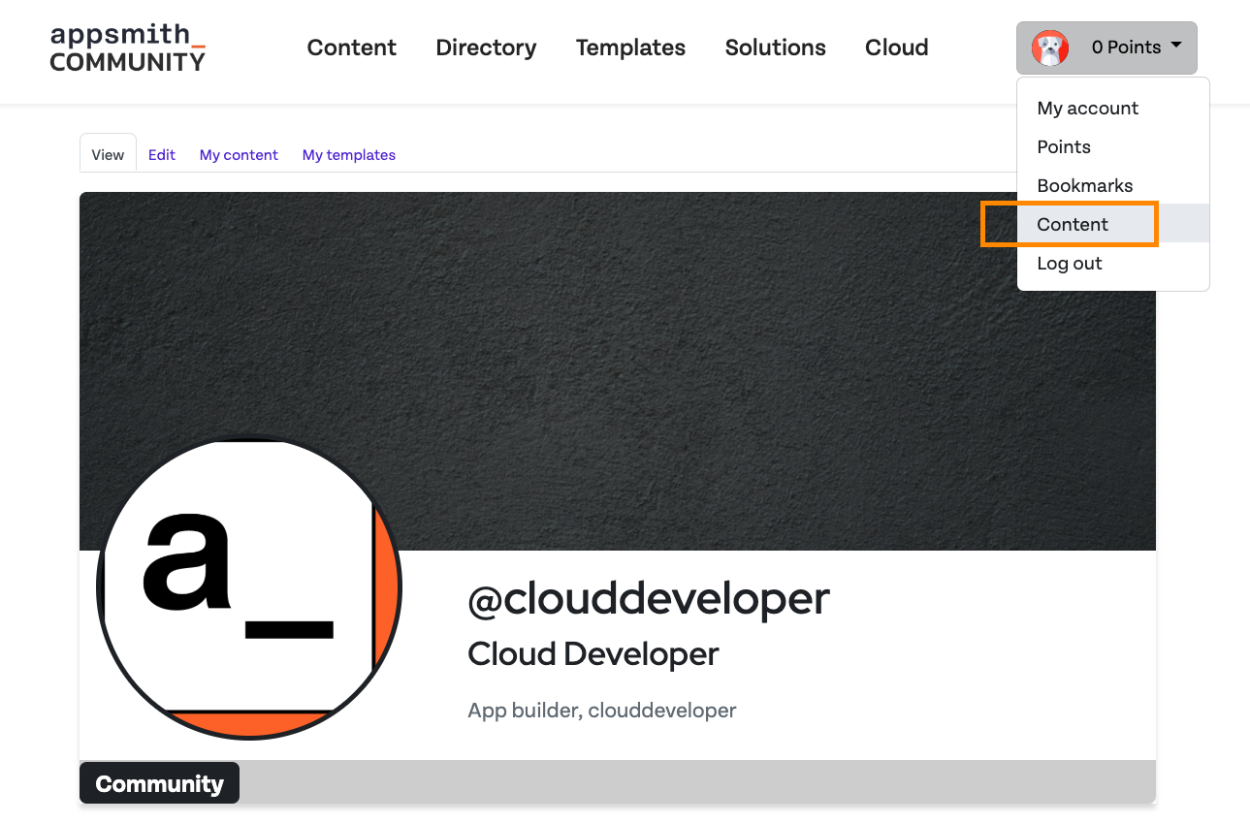 6. Submit a new template by entering all the details of your app and saving it! That's it, you are now participating in the category you chose! You can create as many apps and submissions as you want.
Share and get stars: Share your template on social media with the hashtag #AppsmithHacktoberfest and tag us on LinkedIn or Twitter. Find inspiration for your posts here. Invite your friends to rate your app with 5 stars! While this won't be the only criteria for winning prizes, our judges will evaluate submissions individually. However, templates with higher ratings will have a better chance of winning.
You have all of October to work and submit your app before October 30th 12am PST. Our team will evaluate all submissions and announce the winners on November 1st in a Live Event on all our platforms and an official announcement. 
What are the prizes? 
There will be one winner for each category, making a total of 4 winners! Each winner will receive a swag package delivered to the address specified in your Community Portal profile. It is important that you provide all your profile information, including the correct address, in case you are selected as one of the winners.
In addition to the exciting main categories for winning, we have a special surprise waiting for you - the "Best of AI" category! This category is your chance to showcase the incredible potential of AI in your contributions.
Here's the deal: If you've participated in any of the four main categories and your template, project, or contribution integrates AI in any form, or you've tagged it with the "AI" label, you're automatically eligible for this unique category.
It's your opportunity to impress us with the ways you've harnessed AI to enhance your projects. Whether it's smart predictions, data analysis, natural language processing, or any other AI-powered feature, we want to see how you've leveraged AI to take your contributions to the next level.
The "Best of AI" category isn't just special; it comes with a special prize too! So, make sure to read our FAQ to know more about it.
Mark your calendars and join us and start hacking October 1st to rewrite the future of software together. 🌐💻 Don't forget to use the official hashtag: #AppsmithHacktoberfest and join the conversation in our Discord official Hacktoberfest channel. 
You probably have more questions so look at all the following pieces of content related to Appsmith Hacktoberfest at the end of this page.