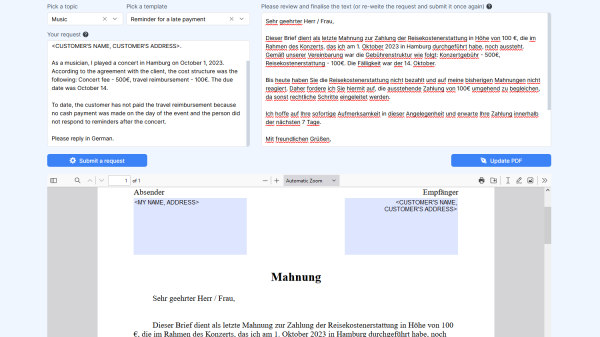 Features
Generate PDF documents "on the fly"
Multilingual support
Pre-made template for musicians: a reminder for late payment
This app is an extension of the PDF Generator template. The app tries to solve real-life problems of freelance artists. It helps to create legal documents according to the Civil Code, e.g. dispute resolution, payment reminders, complaints, etc.
The GPT-4 model analyzes user queries and provides either a suggested answer or feedback with a list of missing items.
The user can customize the response and create a final PDF document.