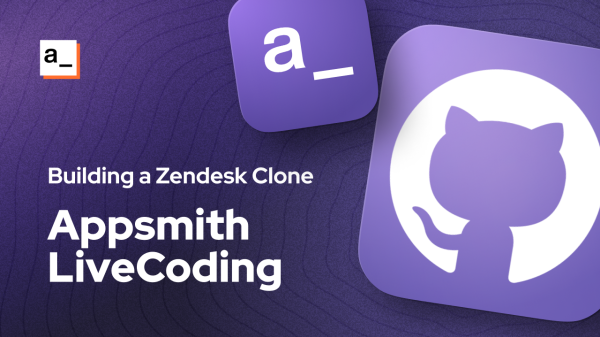 Appsmith LiveCoding - Building TicketSmith: a Zendesk Clone
Join us on November 30th for an exciting livecoding session featuring Kevin Blanco and Joseph Petty, Senior Developer Relations Advocates at Appsmith! Together, they will guide you through building TicketSmith, a Zendesk clone, with GitHub Issues as the backend.
🛠️ Live Coding: Watch as Kevin and Joseph demonstrate the step-by-step process of building TicketSmith using Appsmith.
🤖 GitHub Issues Integration: Learn how to seamlessly integrate GitHub Issues as the backend for your application.
🚀 Appsmith Features: Explore the powerful features of Appsmith that make application development fast and efficient.
🗣️ Q&A Session: Get your questions answered by the experts in real-time.